Lucasfilm have officially announced that the untitled Han Solo Star Wars Story began production yesterday. The official announcement on StarWars.com also confirmed the principal cast, which includes:
Alden Ehrenreich as the title character.

Donald Glover as Lando Calrissian. The film will most likely show us how Lando and Han originally met.

Emilia Clarke in a yet-unknown role. If she's half as authoritative and badass as Clarke's Game of Thrones character, Daenerys Targaryen, then she'll prove to be a handful for Han and Chewie.

Woody Harrelson in a yet-unknown role. He's rumored to be playing Han Solo's mentor.

Thandie Newton in a yet-unknown role. Although she's been starring in movies for two decades now, Newton most recently won critical acclaim for her role in Westworld as no-nonsense android Maeve.
Fleabag star Phoebe Waller-Bridge in a yet-unknown role. Variety reported earlier this month that she was in talks for a "CGI-driven performance," meaning that she would be playing an alien or perhaps the franchise's first major female droid.
Joonas Suotamo as Chewbacca. The towering basketball player and actor previously played Chewbacca's (Peter Mayhew) body double in The Force Awakens and will reprise the role in The Last Jedi. We can assume that Mayhew himself will have some kind of input onto the character he's been playing since 1977.
The announcement also confirms the release date of May 25, 2018. This means that Han Solo will break the streak of December releases for Star Wars movies, and it'll be only five months after The Last Jedi. The film's official title has yet to be announced, suggesting that it's something more creative than Han Solo: A Star Wars Story.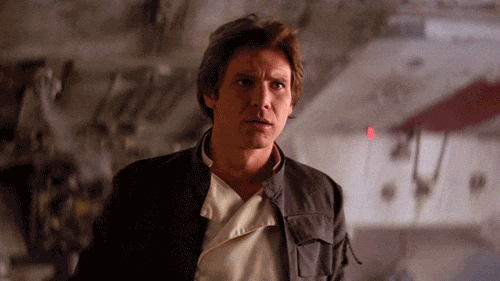 What do you think of the Han Solo cast? What ideas do you have for the title? Tell me in the comments or tweet to @SithObserver, and may the Force be with you all.