Disney's Q4 earnings report today included some big news for Star Wars: Rogue One's Cassian Andor will be getting his own live-action series, with Diego Luna reprising his role. The series will obviously precede Rogue One (because who wants to watch a pile of ashes on Scarif?) and will follow Cassian's missions as a spy during the rise of the Rebellion and age of the Empire.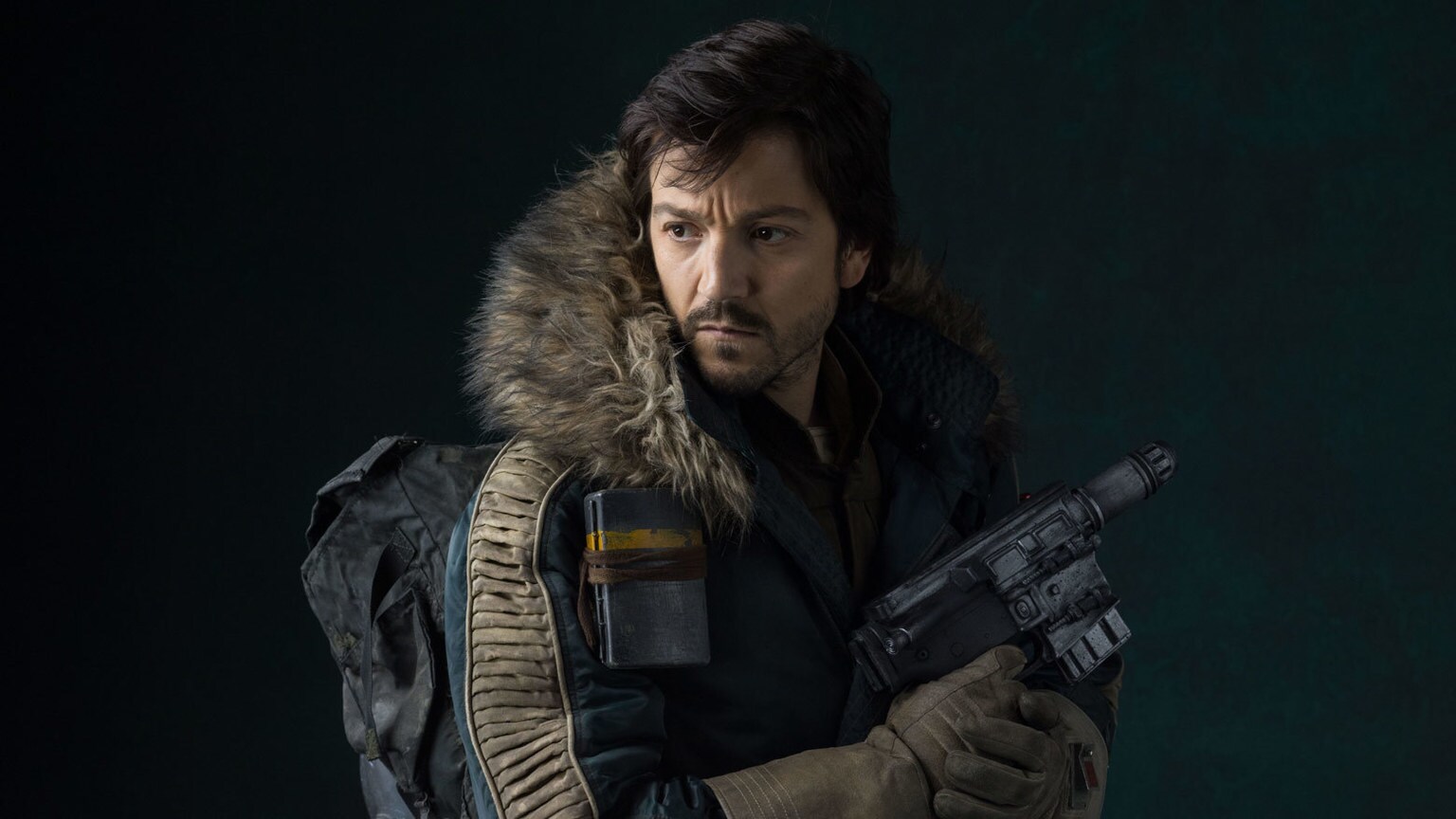 As with The Mandalorian (which has been filming over the past month, but has strangely had virtually zero casting news) and the Clone Wars revival, this series will be on Disney's streaming service, now revealed to be named Disney+, AKA the parasite that will slowly but surely drain our bank accounts.
Though Luna is currently the only actor confirmed to star in the show, it will almost definitely see Alan Tudyk reprise his fan-favorite role as K-2SO—perhaps to tell the origins of how they met. We could also see returning Rogue One actors like Genevieve O'Reilly and Jimmy Smits as Mon Mothma and Bail Organa, respectively.
In Rogue One, we saw Cassian murder an informant on the Ring of Kafrene (a location that could easily appear in the series) and nearly assassinate Galen Erso on the Rebellion's orders. It would make sense for this series to show us more of this kind of unethical activity and once again illuminate the dark side (no, not that Dark Side) of the Rebellion. As Mothma said in Star Wars Rebels, "If we degrade ourselves to the Empire's level, what will we become?!"
In a broader sense, this announcement is setting a precedent for Star Wars series focused on popular supporting characters from recent films—similar to how Marvel Studios will be releasing Loki and Scarlet Witch series on Disney+ as well. Captain Phasma, Chirrut and Baze, Enfys Nest and the Cloud-Riders, Lando and L3-37, Beckett and Val, and even Qi'ra and Maul would similarly draw audiences to streaming series but wouldn't necessarily warrant films of their own.
Who else do you want to appear in this series? What kind of adventures do you want to see from Cassian? Tell me in the comments or tweet to @sithobserver, and may the Force be with you all.